Radio Unnameable Documentary Trailer from Lost Footage Films
Radio Unnamable on WBAI 99.5fm New York is one of my favorite all time radio programs.  Its host Bob Fass (probably arguably) invented "free form" radio with the shows inception in 1963, and continues to be its greatest practitioner to this day.  Over the years Bob has had an incredible array of guests on his program, everyone from musicians like Bob Dylan, Skip James, Muddy Waters, Rambling Jack Elliot, The Holy Modal Rounders and Sis Cunningham, to Leftist political/cultural figures like Abbie Hoffman, Allen Ginsberg, Ed Sanders, Timothy Leary, Wavy Gravy and so many others.  Radio Unnamable was one of the prime focal points in the media for the 1960's era counter culture both musically and politically.  Luckily many episodes of this amazing program were taped and have survived so there is a large archive that is slowly being digitized, a little taste of which is up here on Down Home Radio.  This material will only be available for a couple days, I can't keep it up indefinitely, so check it out now! –> time's up on the audio, hope you enjoyed it, and keep checking back to DHR since I will be posting up more Radio Unnamable audio in the future.

The folks over at Lost Footage Films are in the middle of making a documentary about this historic radio show, and they need your help.  So check out their fund raising website and help them out if you can so they can finish the film.

On today's show we hear a few selections from the Radio Unnamable archives, courtesy of Lost Footage Films.  The first is Jack Elliott and Arlo Guthrie live on the show.  This is a pretty stoned out episode from 1967.  Jack sings his talking song about truck driving and then Arlo sings a very different version of his hot off the press Alice's Restaurant song with a totally different "story."  They're obviously having a very good time!  In the 2nd selection from Radio Unnamable on the show today we hear a remarkable recording that Bob Fass made as reporter.  In 1968 he traveled to Chicago to cover the protest of the Democratic National Convention which ended in a major over reaction by the first Mayor Daley's police department.  Bob interviews protesters, gets tear gassed and reports on this now historic day.  In the 3rd piece of audio we hear Abbie Hoffman calling in to Radio Unnamable to report on his own trial as a defendant in the Chicago 7 case.   This was a landmark case were a number of leaders of the '68 protest were charged with conspiracy to incite riot.  The trial became a circus, a piece of political theater where counter cultural figures of every stripe paraded through the court room as witnesses and brought the 60's counterculture more out in to the open, mass media, etc… on and on.  Good stuff.  This is a departure for Down Home Radio which usually sticks to folk music, but I just couldn't sit on this stuff.  Hope you enjoy.
As a side note- I will be on Radio Unnamable tonight! with Peter Stampfel and The Dust Busters.  Bob Fass is still on the air and Radio Unnamable airs every Thursday night from midnight till 3am or so on WBAI 99.5fm and is is archived on the WBAI website.
From the Lost Footage Films Kickstarter Fundraising website:
THE STORY Radio Unnameable is a documentary film about influential radio personality Bob Fass who revolutionized the FM airwaves by developing a patchwork of music, politics, comedy and reports from the street, effectively creating free form radio as we know it today. And for nearly 50 years, Fass has been heard at midnight on New York City listener-sponsored station WBAI. Radio Unnameable documents Fass's eventful and controversial career, his involvement with some of the most gripping cultural movements of our time, while placing his story in a larger context of the struggle to keep free expression on the dial.
HOW FAR ALONG ARE WE?
We started shooting in Spring 2007 and are about to begin editing the film. Our goal is to finish by the end of 2010 then premiere at a major film festival in 2011.
WHY PLEDGE? WHAT WE NEED.
For the most part, we have been self-financing the film over the past few years. In order to meet our deadline to finish the project, we need your support.
1. We have several upcoming shoots in the Northeast and California. Your support will help offset the cost of travel, lodging and equipment rentals.
2. We plan on shooting 16mm (yes, good old fashioned celluloid) footage of New York City at night to compliment the audio from the landmark programs that live in Bob Fass's archive. We need funding to hire a cinematographer and to pay for processing the film.
3. As we begin post-production we need funding to help offset the cost for an edit system and media storage.
4. There is a huge archival portion of the film. Bob Fass has held on to thousands of reel-to-reel and cassette recordings of his program, photographs, film, video (shot as early as 1970), amongst other documentation of assorted countercultural movements. We need funding to help transfer these audio and video materials. Also, there are additional materials in other archives that we need for the film. Your support will help us hire a research assistant and to pay research and transfer fees.
WHAT'S IN IT FOR YOU?
We have some incredible and unique rewards that have been donated to us by some of the individuals involved with the film. This includes music, artwork, and memorabilia you won't be able to find anywhere else.
Also, please keep coming back and checking in on our Kickstarter update page (see above). Over the three months of this fundraiser we will be adding video content and sneak peaks of some of the music heard on our rewards.
Although we are asking for $5000, we actually need much more. If you would like to make additional donations, you can do so through our our Fiscal Sponsor, the IFP. These donations will be Tax Deductible. http://fiscalsponsorship.ifp.org/Project.cfm…
YOUR SUPPORT IS INVALUABLE TO HELP BRING RADIO UNNAMEABLE TO THE NEXT LEVEL OF PRODUCTION.
PLEASE HELP SPREAD THE WORD!!!
PHOTOS OF SOME THE LIMITED EDITION REWARDS:
HOLY MODAL ROUNDERS GIFT PACK:
Learn more about the Holy Modal Rounders Documentary Film: http://www.boundtolose.com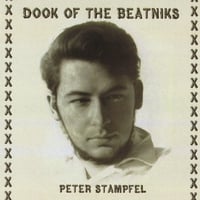 JEFFREY LEWIS ARTWORK:
Watch the animated video here: http://www.youtube.com/watch…
Learn more about Jeffrey Lewis http://www.thejeffreylewissite.com/

PAUL KRASSNER GIFT PACK:
A message from Paul Krassner about his rewards: http://www.youtube.com/watch…
MITCH BLANK'S ARCHIVE:
Musical archeologist Mitch Blank in his Bob Dylan "Self Portrait Mask" and his World Class Archive.
ABBIE HOFFMAN MASK:

STILLS FROM RADIO UNNAMEABLE

Bob Fass at the 1967 FLY-IN at JFK Airport, thousands of people showed up after hearing about the event on Radio Unnameable.

Yippies Abbie Hoffman and Paul Krassner with Bob Fass on the air at WBAI.

Bob Fass following the riot police at the 1972 Republican National Convention in Miami, FL.
1977 WBAI 99.5 FM Station Strike