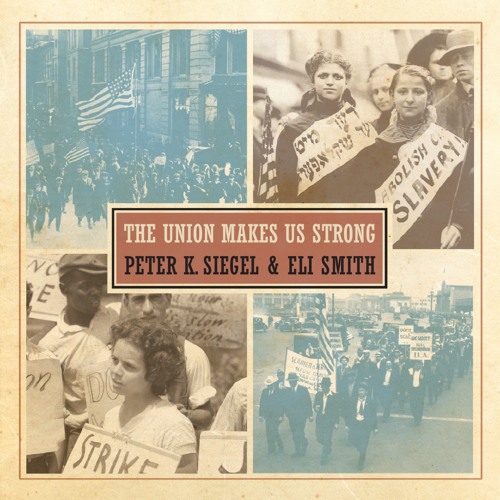 New from Down Home Radio host Eli Smith:
Hello everybody,
My friend Peter K. Siegel and I have just released an album of Union and Labor songs that we've been laboring over for some time.  It came out great!  It features a number of old standards of the American labor movement, as well as several that are not well known but are really good and interesting songs.  Many of the songs were penned by old IWW (Wobbly) song writers, including several by Joe Hill.  The songs are rendered in an old time string band sound.
The album features Peter and myself, joined on a number of songs by Andy Statman, Craig Judelman and Walker Shepard.  The album also features really nice liner notes – a 20 page booklet with an essay written by Cliff Conner, lots of pictures, etc.
We really tried to make a high quality album that sounds great and is accessible to people, so that these great old labor songs might live again.  If you are interested the album is available in all the usual ways – Amazon, iTunes, CDBaby, stealing, etc….  We hope you will enjoy!
Solidarity Forever…
– Eli