Here's an excellent LP by blues guitarist / banjoist / singer Frank Hovington (1919-1982).  Hovington was from Pennsylvania but lived in Delaware.  These recordings were made by Dick Spottswood & Bruce Bastin back in the summer of 1975 at Frank's home, using a tape recorder on loan from the Library of Congress. It was released by the British Label Flyright Records in 1976.  I've really enjoyed listening to this one lately, Hovington is an excellent singer and has a great style, or range of styles on guitar and banjo.  This album was apparently reissued on CD by Rounder Records at some point, but as far as I know is now out of print.  Hovington was originally "discovered" by John Fahey while John was driving around looking for old records.  Mack McCormick brought him to the 1971 Smithsonian Folk Festival, but other than that Frank Hovington did not like to tour or try to play lots of gigs at that point in his life.
CLICK HERE TO DOWNLOAD ALBUM CUT UP INTO TRACKS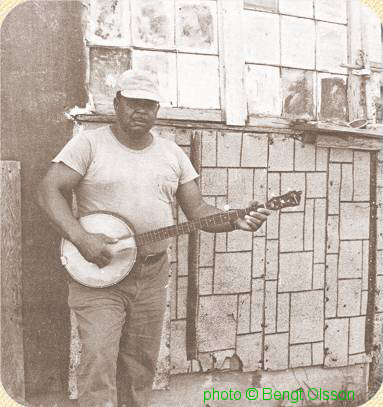 See below for track list:
Frank Hovington:
Lonesome Road Blues



– Mean Old Frisco
– Gone With The Wind
– Lonesome Road Blues
– 90 Going North
– Got No Lovin' Baby Now
– C.C. Blues



– Sing Sing Blues
– Who's Been Foolin' You
– I'm Talking 'Bout You
– John Henry
– Where Could I Go But To The Lord
– Blood Red River


CLICK IMAGE TO ENLARGE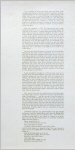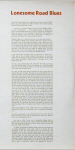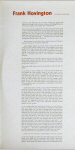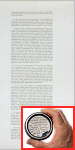 Click to enlarge and read liner notes!
These notes come from: http://www.wirz.de/music/hovinfrm.htm